ACHIEVE 2B is an inspiring New Zealand based intercultural exchange program for high school students with disabilities. It is the brainchild of Founder Julia Hartshorne who, as a young student with mild disability, had an exchange experience which confirmed her belief that the experience should be available to all students regardless of their abilities.
In 2015 Interchange Outer East became a proud partner with ACHIEVE 2B and since that time the organisations have worked to bring the first international exchange to fruition.
Finally our first exchange student is here and by all accounts really enjoying his stay! Carly Ellen Lee and husband Rob welcomed Dennon McQueen- Foster (second from right in photo above) into their home in early April. Dennon will be hosted by the Lees for 3 months and is attending Fairhills High in Wantirna during his stay.
When not at school, Dennon has slotted right in as a volunteer with Interchange Outer East and in the 7 weeks he has been here has already volunteered on numerous weekend camps, including the recent Portsea family camp. From all reports, he is well liked by all the volunteers and children and has a positive, go getter and fun attitude to everything. He also volunteers every Wednesday with the Adult Services Enterprises group, bringing a new perspective for the guys. He has even joined IOE's formidable Tuesday night soccer team – though as CEO Fred says "he does play rugby!"
As Carly says "Dennon has fitted right in with our family – though with his IOE volunteering it seems like he is hardly ever home! We did manage a camping trip together though where Dennon got to see a bit of the countryside. It was a different experience for him which he really enjoyed. He seems to have settled into Fairhills, has made friends there and is looking forward to taking part in their upcoming formal"
Dennon has been sharing his adventure with his friends back home in Whangerei New Zealand via facebook where the word 'awesome' makes a regular appearance. Though, he is missing his family as this is the first time he has been away from home for such an extended time.
It is anticipated this will be only the first of an ongoing program of exchanges through Achieve2B between Australia and NZ – future international exchanges are also being planned – giving students with disabilities the opportunity to experience life in a different cultural setting.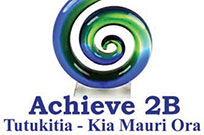 https://www.ioe.org.au/wp-content/uploads/2018/04/post_dennon.jpg
347
843
Faye Lougheed
https://www.ioe.org.au/wp-content/uploads/2017/10/new-logo-1-300x170.png
Faye Lougheed
2017-05-16 15:37:42
2018-04-16 15:41:09
Welcome Dennon