The next student exchange between IOE and New Zealand based Achieve2B program, is due to get underway and IOE is seeking expressions of interest from secondary students who may wish to be a part of this exciting international exchange program.
The program presents a wonderful opportunity for a secondary school student between the ages of 14 – 17 years, who has a mild disability, to experience life in New Zealand. The successful applicant will be hosted by a New Zealand family who has been fully screened by Achieve2B and who will be appropriately matched with the student. The exchange is for a three month period and the next exchange is planned for late 2018 or early 2019. During their stay they will be attending a suitable secondary school and, as well as being immersed in experiences offered by their host family , they will also participate in volunteering and other suitable opportunities in the local community.
Achieve2B was founded by New Zealander Julia Hartshorne, who wanted to set up a program where students with disabilities could participate in similar exchange opportunities as their non-disabled peers. IOE partnered with Achieve2B in late 2015 and last year we welcomed Dennon McQueen Foster as our inaugural New Zealand exchange student. Dennon was hosted by IOE family Carly and Rob Lee and by all accounts it was a hugely successful stay and, according to Dennon, 'a life changing experience'. While in Melbourne Dennon attended Fairhills Hills High and, as well as enjoying Aussie family life and opportunities offered with the Lees, fully immersed himself in volunteering with IOE camps and activities.
In March this year IOE's CEO Fred Brumhead and exchange organiser, Kimberley Hannett, together with Carly and Rob, were invited to New Zealand by Achieve2B for the launch of their new logo and program plus the graduation of students who had been involved in their inaugural regional and international exchanges. Of course the IOE team was there to cheer on Dennon, who gave a heartfelt account of his exchange experience and how it has totally changed his outlook on life, his confidence and self-esteem and his direction and goals for the future.
Dennon's account was a sure testament that Achieve2B's stated aim of '… providing … intercultural exchanges that will have sustainable transformational outcomes for its participants', is being achieved.
If you would like to find out more or register an expression of interest in the next exchange please email Kimberley at kimberley.hannett@ioe.org.au You can also read about Dennon's stay in Australia in our post Welcome Dennon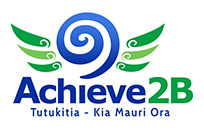 https://www.ioe.org.au/wp-content/uploads/2018/05/post_seeking-students.jpg
347
843
Faye Lougheed
https://www.ioe.org.au/wp-content/uploads/2017/10/new-logo-1-300x170.png
Faye Lougheed
2018-05-11 15:57:22
2018-05-11 16:03:10
IOE SEEKS STUDENTS WITH DISABILITIES FOR EXCHANGE PROGRAM