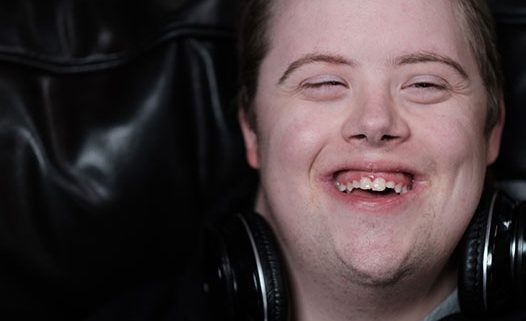 Jackson has always been a young man who has been determined to follow his own path and passions. IOE has been there to help him on the way.
Shortly after leaving school, Jackson began attending IOE's Balance day program and adult recreation programs. Although he enjoyed the programs, group activities were not really his thing and he was happier to use his funding for 1:1 IOE support. Through careful management, his funding package gave him the freedom to pursue his interests, do voluntary work and enjoy regular social evenings with his worker's support.
Working has always been one of Jackson's goals. Over the years he has held down a number of positions at local restaurants and supermarkets where he has been supported by an IOE worker. He wanted more so, with his support worker's invaluable assistance, he recently toured local businesses to drop off his resume. Success! He has now added another two days of supermarket work to his ongoing shift at the other supermarket where he has volunteered for the four years.
Jackson has always had an interest in music and performance. He is the drummer in The Glenn Family Band where he gigs alongside his singer/front man brother, Thomas and guitarist dad, Andrew. They have built themselves quite a reputation through their performances, both at IOE events and further afield. Always the performer, he attended Down Syndrome's Emotion 21 for a while, where he learned dance. He even dabbled in acting, landing himself a role in a double episode of everyone's favourite TV show, Blue Heelers.
Jack is continuing to follow his passion for music. With his support worker in tow, he is a regular at a local café and music venue where has become an accepted and welcomed part of the muso scene at their weekly music nights, playing along with a number of the local acts.
His sights are now set on gaining greater independence. Having learned a number of independence and living skills through programs at IOE, he now wants to build on these and has added a 1:1 living skills session to his busy weekly routine.
It's Jackson's life and, with support from his family, IOE and some amazing support workers, he is making sure he is living it to the full.
https://www.ioe.org.au/wp-content/uploads/2018/03/jackson.jpg
526
526
Faye Lougheed
https://www.ioe.org.au/wp-content/uploads/2017/10/new-logo-1-300x170.png
Faye Lougheed
2018-03-07 01:32:40
2019-04-18 14:01:43
Meet Jackson