Employment

Welcome to Interchange Outer East and the opportunity to work with our organisation, creating opportunities and choice for children and young adults with disabilities and their families.
A welcoming and friendly environment for all, Interchange operates in a spirit of cooperation, understanding and acceptance of people's beliefs, opinions and ideas. We promote and embrace a diverse culture, which challenges the agency to continually improve and learn.
As a team based workplace, we acknowledge the individual strengths that each person contributes and value each employee for their capacity to make a real difference to the lives of all people involved in the agency.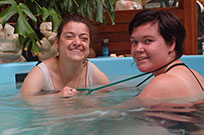 Information for Casual Workers
Are you: • Committed to a community where rights and opportunities are equal for all • Passionate about working with people • Able to work independently and with initiative • Looking for casua...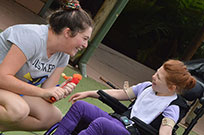 INTAKE AND SUPPORT COORDINATION COORDINATOR – Children and Family Services Part-time 22.5 hrs per week. Maternity leave position – 12 months.  Salary: $40k – $45k p/a. This position...