Employment

Welcome to Interchange Outer East and the opportunity to work with our organisation, creating opportunities and choice for children and young adults with disabilities and their families.
A welcoming and friendly environment for all, Interchange operates in a spirit of cooperation, understanding and acceptance of people's beliefs, opinions and ideas. We promote and embrace a diverse culture, which challenges the agency to continually improve and learn.
As a team based workplace, we acknowledge the individual strengths that each person contributes and value each employee for their capacity to make a real difference to the lives of all people involved in the agency.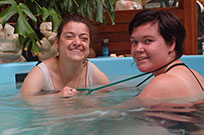 Information for Casual Workers
All people interested in working as casual support workers with Interchange Outer East must attend an information session. *Please note: Applicants are required to submit their resume with a cover let...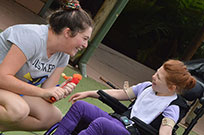 CASUAL DISABILITY SUPPORT WORKERS – Interchange Outer East regularly advertises employment opportunities for casual support workers to work with children and young adults with disabilities on a ...