Youth Volunteering Model In Knox
November 21, 2013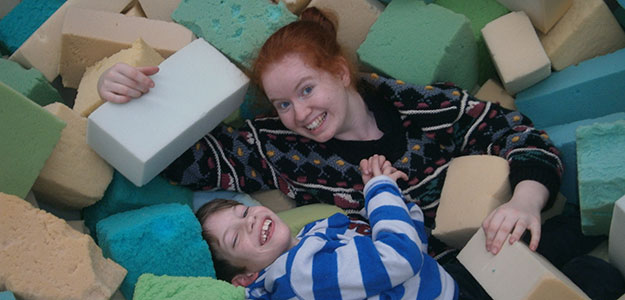 Interchange Outer East has connected with secondary school students in the Knox area through the Youth Connecting to the Community project which was  completed in November 2013.
Visy Recycling funded the 12 month project through a grant facilitated by The Pratt Family Foundation and Knox City Council. The project aimed to build relationships with secondary schools based in the city of Knox, provide opportunities for youth to volunteer in their community and record the model used to develop the program. However, it was the unforeseen opportunities and unexpected outcomes that demonstrated the true value and success of the project.
The project enabled Interchange to complete a model on how the agency works with youth in the community. This model is transferable to other non-profit organisations wanting to meaningfully engage youth in their work. The project also provided an opportunity for Interchange to focus on youth volunteering and identify what makes the program successful. This focus raised more questions and as a result, research into motivations and youth volunteering was conducted through surveys of past and present volunteers. The information was gathered and used to support a presentation at the 15th National Conference on Volunteering in Adelaide in September 2013 where Interchange was able to showcase the model, motivations and life cycle of a volunteer (read article).
Conversations with networks and representatives from other organisations opened pathways for more connections into schools. For example, Interchange was able to talk about the project, which inspired people to find out more on how their local school could be involved – even outside of Knox. The conversations with schools became easier as Interchange could market the program as a community benefit and demonstrate the community support and investment in the initiative.
As Interchange was better able to understand the whole concept and process of involving youth, it naturally encouraged more creative volunteer opportunities, such as introducing dual role volunteers. Students from two different schools outside of the Knox area used their Interchange volunteer skills in combination with media skills. This provided the opportunity for the volunteers to support young adults and children with disabilities on group international trips as well as capture the event. These volunteers produced websites with daily updates, photos and information for families and others interested to engage in the experience and keep up with the group's movements. Read article
Overall, the project enabled Interchange to identify and create pathways for youth volunteers to enter into the agency, and develop clear procedures to ensure it was efficient and effective. This information was transformed into a model and is now used to engage youth from Knox and surrounding areas. In addition to the model, Interchange Volunteer Coordinators have built meaningful relationships with five secondary schools in the Knox area, promoted volunteer opportunities to over 180 students, and engaged 9 new youth volunteers into the Interchange program. These volunteers have already had 22 hours of training and have provided over 450 hours of respite to families who have a child with a disability.
Interchange Outer East would like to take this opportunity to thank the Visy Recycling Grants Program, The Pratt Family Foundation and Knox City Council for supporting this project and enabling more youth to engage in their communities.
For more information please contact Interchange Outer East on 9758 5522.
by Rebecca Gallaher