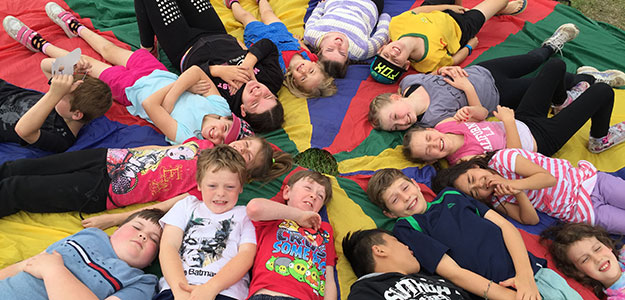 Sibling Support offers a program of activities, camps and support strategies where siblings of children/young adults with disabilities can socialise with others in a supportive and empathetic environment – after all many siblings have lots of stories and issues in common!
Sibling Support is open to the siblings who have a brother or sister with a disability. They do not need to be members of IOE.
Each support group caters for a specific age group.
5 – 8 year olds activity and support sessions are usually based at Interchange and run on a Saturday afternoon.
9 – 12 year olds enjoy full day activities, out and about on a Saturday.
Teenage siblings have two weekend camps a year, having fun with friends doing things every teenager loves to do!
It is not only the teenagers who get to go away on camp, Interchange also runs combined All Ages camps, so all Sibs get the chance to enjoy a full weekend away.
Siblings often feel socially isolated as their peers do not always understand their family circumstances and family life, by necessity,  can revolve around the person with the disability. Sibling Support activities and camps give siblings time away from their families and are a chance for them to form friendships with other siblings.
Camps and day activities are run by Interchange workers with the assistance of volunteers.  Check out the Siblings Program and Application  February – June 2018