Purchased Services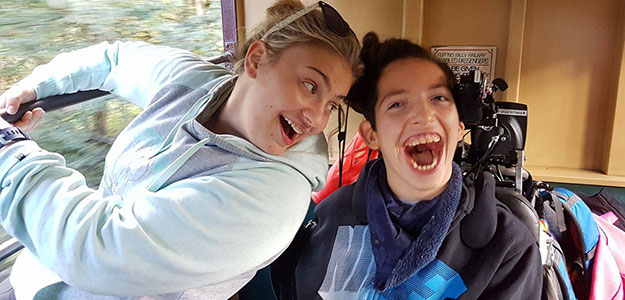 Through planning and working together, families can utilise their NDIS package, FFYA funds, ISP funding, brokerage funds or direct payments to tailor supports to meet their respite, support and recreation needs. Services may be purchased from IOE on a full cost recovery basis. Other agencies may also purchase these services on behalf of families.
All purchased services may be used by anyone and are not restricted to Interchange Outer East's set geographic boundaries or age limits.
This is a flexible service that can support individuals and families in many different ways, usually in a 1:1 environment. Consistency of support workers and personalized matching are a focus of this service.
Services able to be purchased include:
•    respite for families
•    in home personal support
•    support to access further learning, including independent living skills, volunteering opportunities and search for employment
•    support to access recreational opportunities, specific interest groups, the arts
•    Support for holidays and other leisure options, including 1:1 holiday support

As an alternative to purchasing 1:1 support, young adults either with or without funding packages, may be interested in linking with other adults, to use their dollars to purchase joint support. This allows the young adults to pursue their interests and connect with like-minded people, providing social opportunities and  friendship, whilst maximizing their support dollar. The IOE Coordinator facilitates connections, finds good support matches and works with the adults and their families, tailoring activities and programs to suit their interests.
SPECIALISED CARE 24 – 48 HOUR CARE
Respite care is provided within the carer's home, for a period of not less than 24 hours.  Respite is provided on a 'voluntary' basis with the carer receiving a small remuneration only, as a contribution to expenses.  This enables the cost for service to be kept to a minimum. Specialised Care may be purchased on either a once off basis or as an ongoing regular arrangement. There are no geographic or age criteria for users of this service, with the Specialised Care program being available to both children and adults.