Post School Options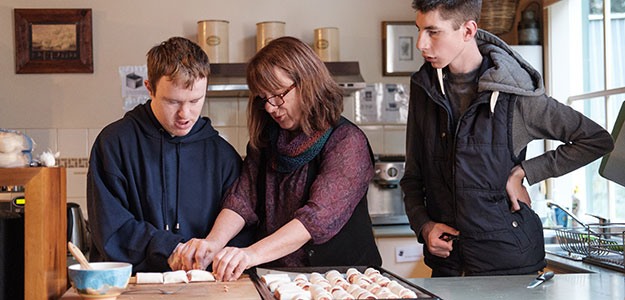 School leavers and young adults are presented with a range of options – activities, skill learning, employment opportunities, leisure and social programs, life skills development – as they choose their direction for the future.
FUTURES PROGRAM
Futures is a transitional program for 18 – 23 year olds. It provides experiences for school leavers, which  build trust, confidence and skills, assisting them to explore what they want for their future.  Futures runs from two separate sites in Ferntree Gully and Lilydale.
Opportunities provided include: adventure programs which build confidence and independence in the outdoors; sporting intensives; live-in life skills program; community volunteering; ongoing learning and skill development; work experience and education at Enterprises and in community placements … plus much more.
Futures also offers social activities to the school leavers, providing ample opportunity for fun and the formation of group cohesion and friendship.  Normal hours of operation are from 9am – 3.30pm but, as with the other post school options, hours may be flexible, to accommodate activities.
OTHER POST SCHOOL OPTIONS SITES
Interchange operates three other Post School Options sites, located at Station Street in Ferntree Gully (Community), McCauley Place in Bayswater (Link 24+)  and Clarke Street in Lilydale (Network 24+).
All sites provide group based activities. Sporting options, community volunteering, drama , independent living and ongoing learning, often through community houses, are just some of the opportunities on offer. Participants attending the Futures program, who wish to continue with group services for all or part of their week, have the option of moving on to one of the other sites.
A combination of both group services and individualised services is often a great way to ensure the young adult is gaining the best possible opportunities to achieve the direction in life they want to pursue.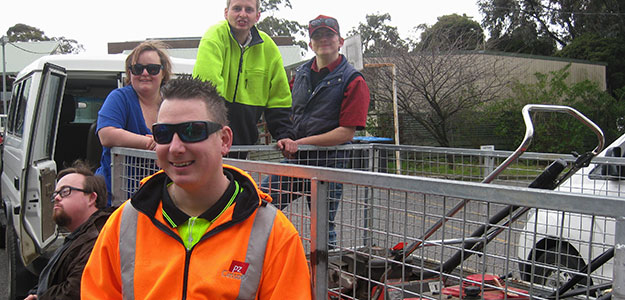 ENTERPRISES
Located at Sylvia Street in Ferntree Gully, Enterprises  gives young men and women the opportunity to develop work skills in a supervised capacity while engaging with the community. This site runs a gardening service available to the public which offers low cost lawn mowing and whipper snipping, general garden maintenance, hedge trimming and green waste removal etc.
Attendance is flexible, with participants having the option of spending one day a week at Enterprises and the other days at the Futures site. If they prefer, they may opt to spend the entire week at Enterprises.
Interchange welcomes inquiries from businesses or individuals, who may interested in providing work or volunteer opportunities for young adults using IOE's Post School Options services. Inquiries from people who would like to be involved through volunteering are also welcomed.