Adult Recreation Program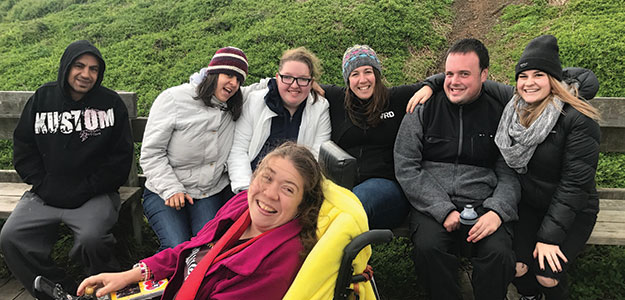 ADULT RECREATION PROGRAM
Enjoy weekends away, holidays and day and evening activities all year round with IOE's Adult Recreation Program.
A wide range of small group activities are available, from music gigs and theatre shows to road trips, cruises and camping as well as regular After Work Social Club groups.
The planned program activity schedule is sent out to registered participants every few months. Allocations for these activities are made based on a number of considerations, including group dynamics and potential friendships, individual support requirements, the number of applicants, venue accessibility and availability of suitable support workers.
These planned activities are just a sample of what is possible and IOE is able to customise specific activities to suit individual support needs and interests.  If you would like to do something different or have a small group of friends that would like to go out together to a one off event or as a regular social group, we encourage you to contact IOE to discuss this further.
With participants now beginning to roll out onto the NDIS, more and more opportunities are becoming available, particularly for those who have specific support requirements that were not able to be previously met. Now is the time to dream big.
Eligibility
IOE's group based recreational programs are open to all adults aged 18+ with disabilities.  All participants must be registered with IOE to access programs. If you are not registered please contact IOE or complete the online form http://bit.ly/IOEAintake
Cost
During the transition to NDIS, adult recreation programs will have 2 levels of costing. Currently, the program is DHHS funded for eligible participants with a small fee required (see online application form). Quotes are available for participants with NDIS funding
Apply
If you would like more information around Adult Recreation and the NDIS, please contact Jo or Peter, Adult Rec Coordinators, on 9758 5522 or email  jo.davis@ioe.org.au or  peter.mcdonald@ioe.org.au