Water Policy Change Forums
July 2, 2014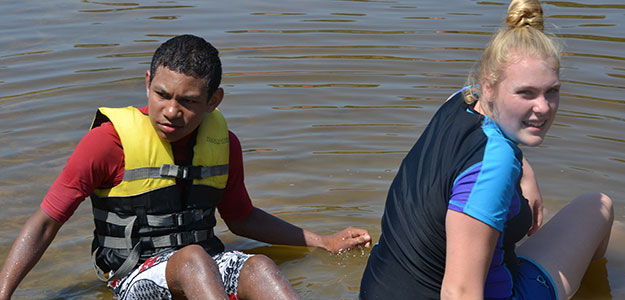 Interchange Outer East is currently reviewing its Water Activities Policy.
IOE feels the current policy needs to be amended to include an additional clause specific to swimming activities for people with epilepsy and would appreciate hearing people's views on this amendment.
The proposed clause for inclusion is:
     It is a requirement for all individuals with a diagnosis of epilepsy to wear a life jacket for all water based activities, including swimming, unless the individual has a specific plan signed by a parent / guardian exempting them from this requirement.
IOE acknowledges that the above clause would benefit from further refinement but, as a first step in the process, would like to establish if the concept is one that people involved in IOE would embrace.
Input sought in regard to the change would include:
•    Arguments for the amendment
•    Arguments against the amendment
•    If this would this impact on your involvement with IOE?
•    Considerations required around implementation of this policy
IOE would like to invite individuals, families, volunteers and staff  to come along and share their thoughts at one of three forums:
– Monday 14th July 10 am -12 pm
     – Tuesday 15th July 7:30 pm – 9:30pm
     – Wednesday 16th July 4 pm -6pm
Come prepared to share your views and to be open to hear the opinions of others. If you are unable to make the forum but would like to have input into the discussion please feel free to contact Bel Minett via email at bel.minett@ioe.org.au    Ccontact Interchange reception (03) 9758 5522 to register your attendance at your forum of choice.
by Belinda James