To The Alice And Back
May 4, 2015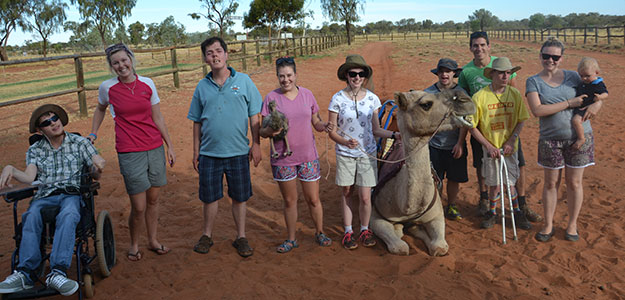 Leaving on Easter Monday, 11 explorers took off on an adventure that would see us drive over 3,000kms and see some fabulous parts of Australia.
We were personally amazed at the patience of everyone, especially when some of our driving days topped 8 hours, with not one word of complaint from anyone. The group actually relished the long drives using the time to check out the scenery on the way, and talking about what we would see at our destinations.
Some of the highlights included swimming, sightseeing, staying underground, camel rides, Uluru and holding a giant snake! We thoroughly enjoyed each of the places we stayed, and the beauty this country has to offer. All of the gang were fantastic and we were lucky to share the 10 days with them. We also could not have done it without our two vollies, Jenny and Lia, who were a great help, our tour guides when needed and kept us sane!
by Amy, Kieran and Rach (and baby Luca!)
Read The Group's Daily Blog with all the details of their amazing adventure.