Super Successful Summer
February 19, 2014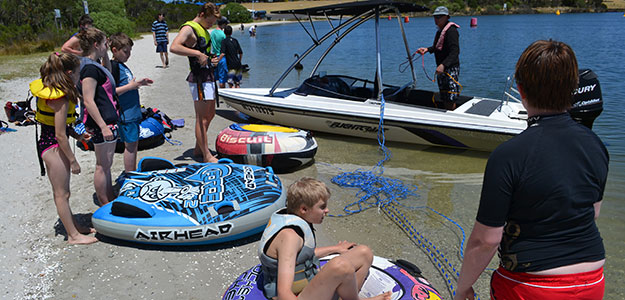 Close to 9,000 hours of fun and recreation on nine camps and six days activities for children and adults, have been packed into the start of the New Year this January.
The School Holiday Program delivered five camps to various locations across Victoria including a few of the favourite campsites: Golden Valley, Lady Northcote, Coonawarra, Caloola and CYC The Island.
Camps were full of adventure with giant swings, flying foxes, ropes courses and heaps of swimming and of course the heat wave that hit Victoria mid January. Extreme heat is never fun but everyone did a great job entertaining indoors and still managed to have a good time through the 40+ degree days.
Plenty of excited children experienced some great day activities too. With trips to Funfields, Bounce, the Shark and Ray Centre and Grease the musical. It certainly wouldn't be school holidays without swimming and bowling!
One hundred volunteers gave 6,261 hours of their time to ensure that the children on the School Holiday Program were involved as much as possible and enjoying themselves. Volunteers provide a sense of friendship, fun and community on a camp that makes the experience enjoyable and adds to the quality of the service.
In addition to the younger ones having fun, the Summer Holiday Adults Recreation Program (SHARP) provided recreation opportunities for young adults too.
Four SHARP camps provided a variety of holidays including a river cruise, city adventure, 4WD camp to Mansfield and one to Port Arlington for a music festival. The day activity to Grease the Musical was also a highlight of the holidays.
The school holidays are a busy and exciting time. They take a lot of organising and coordination to ensure that everyone has everything they need. The people behind the scenes, including the families who get their children ready, the volunteers, the recreation leaders and many more, all deserve big congratulations on the brilliant effort they have all contributed to another successful summer recreation period.
by Rebecca Gallaher