Soccer for all!
April 20, 2015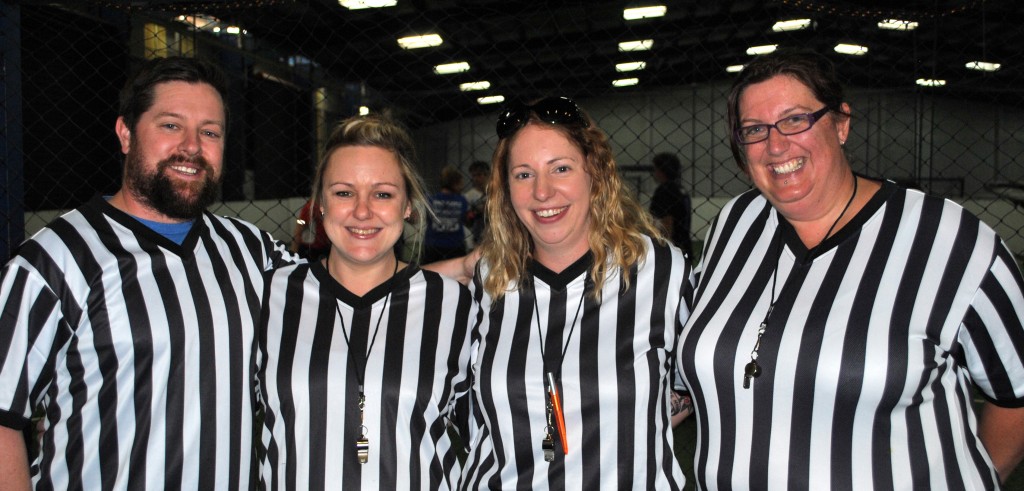 On Thursday 9th April, ten teams battled it out at the Bayswater Indoor Soccer Centre at the annual Interchange Outer East soccer tournament.
Running during school holidays this year as part of Active April Knox and the Premier's Active April, we had a fantastic turn out from some fresh-faced five year old soccer superstars to many of the usual familiar faces, and so many people in between. It was really great to see so many families taking part; kids playing with their parents, siblings and friends playing together (and against each other!) and so much sportsmanship and friendship.
We had five year old girls taking on grown men (and winning), we had superstars in wheelchairs saving goals, we had dancing, twirling, head-butts and head bands. We had mums and dads, twins and toddlers, tears and triumph.
We ran a round robin style competition, with the teams on the highest points at the end of five rounds playing off in the grand final. The grand final was neck and neck between The Six and Ready Sweaty GO in front of a big crowd cheering them all on. In the end, it was one of Fred's teams (the other being a team of mainly 5 year olds who gave it a red hot go!), The Six, who stole the final goal in extra time and took home the title!
Thank you to everyone who gave their time to help the day run to plan; Pete, Emma, Samantha and Karina for donning the striped shirts and whistles for umpiring duties; Shelley and Bee for feeding the masses at lunch time, Lydia for keeping time and Erin for keeping scores! A big thank you to the Bayswater Indoor Soccer Centre for hosting us, as they have for all these years, and for always being so friendly, helpful and accommodating. Thank you to the Knox City Council Community Development Fund for their continued support of our organisation, our love of community and our love of sport!
For more photos from the day, check out our Facebook page: www.facebook.com/InterchangeOE
By Faye Lougheed