Set For Celebration
September 1, 2013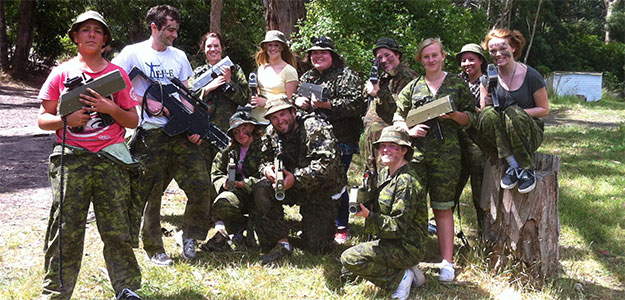 International  Volunteer Day is celebrated each year on December 5th.
This year Interchange Outer East will again be doing that 'something special' to let all our volunteers know how much they are appreciated. The date will be the following Sunday, December 8th.
No details at this stage but in the words of Volunteer co-Coordinator Marcelo Calderon ' We are thinking along the lines of a 'tuff mudder' team building day, with the Rec Program leaders invited as well as volunteers. It should be an interesting way of building teamwork between the leaders and the volunteers. Volunteers are a hungry lot, so there has to be food – we are thinking 'BBQ'. It should be a great day of fun – with our vollies coming along, it can't be anything else."
Sounds very interesting!  Volunteers, it's still a few months off but as December is such a busy month, we suggest you make a note of the date now.