Purchased Options Christmas Wrap
January 20, 2015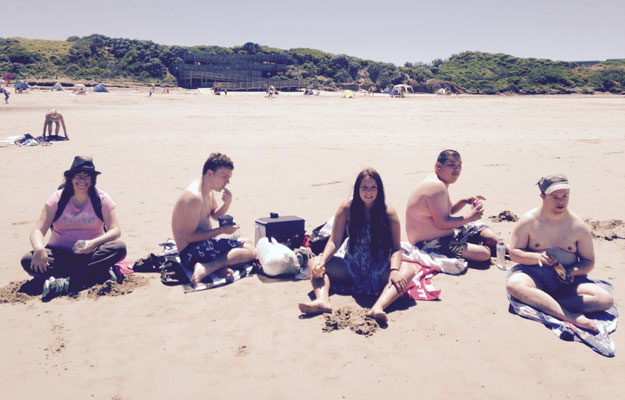 Christmas Break 2014
During the Christmas holidays, the IOE Purchased Options program offered a range of activity days and a three night stay at Phillip Island for our young adults. Everyone was keen to get out and about over the Christmas break, catch up with their friends and have something to look forward to.. The opportunities were also well received from parents who needed some extra respite in the holidays as many of them still needed had to go to work.
Over the break more than 470 hours of combined support was provided through our Purchased Options program, including bowling and cinema activities as well as the Phillip Island holiday.
Purchased Options Phillip Island Holiday
From 11 to 14 January, four young adults; Timothy, Monique, Ben and Sean were joined by a staff member and a volunteer, Chloe, for a relaxing four day stay down at Alvina Cottages in Phillip Island. Although the weather was not too kind to us, we were still lucky to have had one really good day that we spent at the beach! Determined not to let the weather get the best of us, we also managed to squeeze in lots of beach visits and walks over the more miserable weather days. We ate out, visited the chocolate factory, fed the pelicans and had an overall relaxing four days hanging with friends.
By Deb Kennedy