Now that's rock 'n roll!
January 22, 2015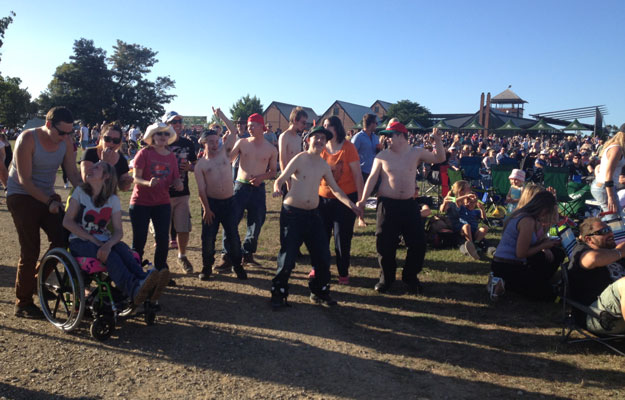 On 21st December 2014, a group of 12 young men and women from the SHARP program, together with three staff members, set off to A Day on the Green for some serious rock 'n roll.
It was a smoking hot day but it didn't stop anyone from running amok and having an absolute ball!
The tunes were great with Living End and Jimmy Barnes headlining the show and getting everyone up and jumping around.
The atmosphere and crowd were out of this world! As the sun started to set, the fellas in the group took the lead off one party animal in the crowd and stripped off their shirts to jump around in the mosh pit! If anywhere is an appropriate place to do this, we figured it was at a music festival right?!
The girls held their own as well as the crowd swelled, swayed and jostled around to the music (with their t-shirts left on of course!)
People that attended with us were whizzed around in wheel chairs as the crowd danced with them, with others being thrown up and onto the shoulders of revellers for an even better view.
It was all that a music festival should be and was simply a spectacular day!
By Michaela Alcorn