Meet the Wheatfills
February 16, 2015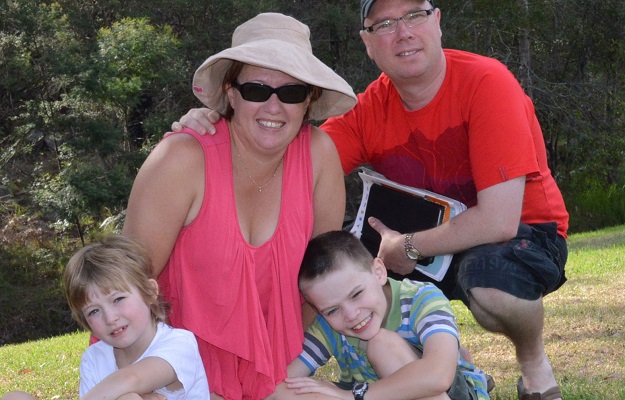 I heard about Interchange Outer East after my son, Flynn, was diagnosed with ASD. I had presumed the service was only for him. I put his name on the waiting list and during that time our eldest daughter, Lana, had also been diagnosed with ASD.
About two years ago, we received a phone call to say that Interchange had opened their books and our family was now accepted. 'That's good' I thought, 'it will help give Flynn and Lana some positive activities to do in a safe environment.' Little did I know when I nervously set them off on their first activity to the Royal Melbourne Show, that it would be a positive, life changing event for our whole family.
IOE has incorporated every member of our family, both individually and together as a family unit. We have accessed the school holiday programs, children's 10-13 recreational program, youth group, siblings program, mums' and dads' programs, and family support programs. We have also had the opportunity to work very closely with the volunteers, who are the backbone of Interchange and wonderful role models for the children.
Over the last 2 years we have had laughter, joy, tears, frustrations, triumphs, and made many friends. The staff and volunteers at IOE are always there for a friendly smile or laugh or just someone to sit with you when times are tough. We also love that we can share some of the funny things Flynn has got up to.
IOE has also offered the opportunity to give our youngest daughter, Hope, a chance to have some fun and relinquish the caring role that she has been thrust into with the other children. We have made friends with other families who we see outside of IOE activities. A big highlight for us is Family Camp at Coonawarra. Anthony has also been on lots of activities and is starting to embrace the camaraderie that he has found amongst the other fathers connected to IOE. He has gotten himself out there and is mixing with others for the first time in years.
There is always a 'Fred' story to be told when any of us come back from an outing with Fred. We feel very privileged and fortunate to have been embraced by the Interchange community and look forward to a long and prosperous relationship in the years to come.
By Mel Spencer, IOE Mum and Board Member.