July Holiday Program Camps
August 2, 2013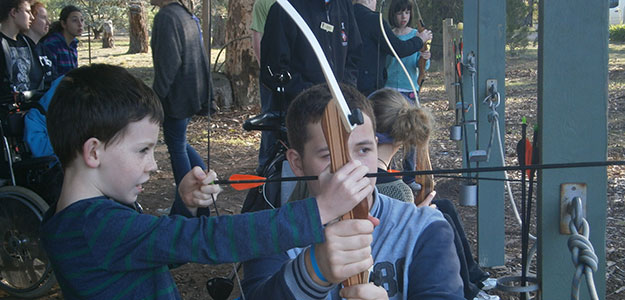 In July, we were lucky enough to spend 3 days at Cave Hill Creek, which is nestled in a picturesque valley near Beaufort, beside a lake with its own family of platypi!
No journey to camp is straightforward but ours was of epic proportions with a number of unforeseen stops along the way.  All 41 of us were very glad to finally arrive and find a lovely warm fire to welcome us. Our Hosts Tim and Ange, not only were very hospitable and made our stay very enjoyable but they kept our bellies full for the duration of the camp. In my opinion, plenty of good food on camp is a real winner!
A night hike is an IOE camp tradition. Ours' was a little icy, being mid winter, but the night sky was amazing with 'millions of fires burning bright'. During our stay we discovered some archery experts amongst us, some budding bakers in the making of delicious damper sticks, some crazy canoe champions and some disco diva's. Just about everyone a chance to shine  at something.
A quick trip to Scienceworks on the way back to IOE put us in touch with our inner geek and set us up for thinking about what future adventures we could have when we go back to Cave Hill Creek again! Though, next time I hope it will be spring or summer. It's an awesome campsite but freeeeezing in winter.   Shelley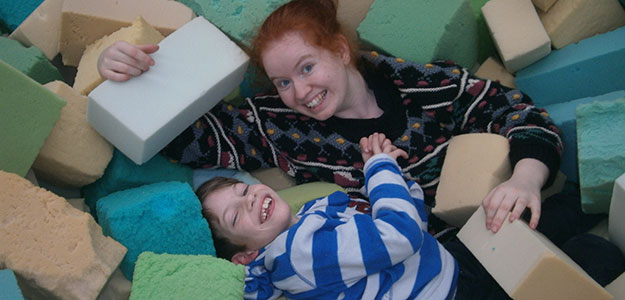 LADY NORTHCOTE
Fifteen excited kids, fifteen excited vollies and four very excited staff set off on an adventure to Lady Northcote Camp.
What followed was an energetic and non stop three days filled with seeing how high we could jump on trampolines, diving into foam pits, reaching new heights on the giant swing, speeding down the flying fox, shooting bulls eyes in archery, cooking delicious damper and exploring Hays Paddock.
The result – fifteen happy kids, fifteen happy vollies and four very happy staff (including me) and a very enjoyable camp.  Emma
Shelley Simpson & Emma Kay