IOE Mums' Weekend
September 2, 2013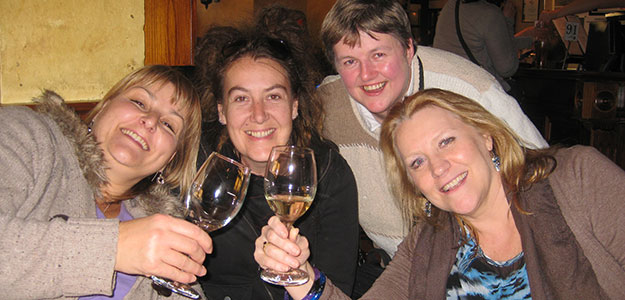 Anticipation is high, sleeps are being counted and there are still almost three months to go! The event? The annual November weekend where, for once, the children are left at home and it is the Mums who get to go on camp and have fun.
The weekend will be held over the 15th – 17th November and we will be returning to our favourite destination at Alzburg resort in Mansfield. We've done the seaside thing for the last couple of years and the high country is once again calling.
This year between forty and fifty Interchange Outer East mums will descend on Mansfield for two days of no cooking, no cleaning up, fun, relaxation, activity in moderation – swimming, spaaing, perhaps playing tennis – lots of eating and socialising. We are planning a Murder Mystery for Saturday night fun. Our wonderful ladies from Wax 'n Relax will again be working their magic with their pamper treatments.
This weekend is only for Mothers of children and young adults with disabilities who are registered with IOE.  The Mothers' Support Program receives no funding and is run on a user pays principle. We would love to hear from any individuals or organisations who would be interested in supporting this important program.