IOE Farewells The Buzz
June 18, 2014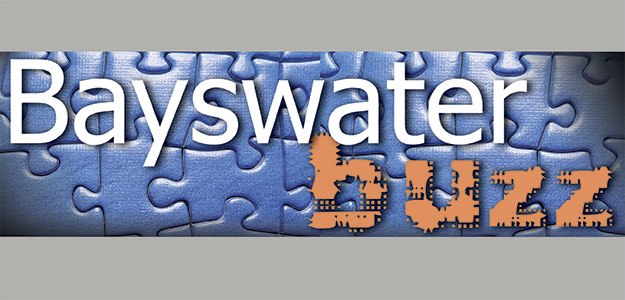 Interchange Outer East is severing its editing and publishing ties and bidding the the Bayswater Buzz farewell.
For the past 4 years, IOE has published this quarterly, community based, award winning newspaper. The Buzz originated from a  Knox Community Health Services project, which received Government funding to assist and support greater involvement  and inclusiveness in the Bayswater community – a community which had been identified as lacking in social inclusion.  It was through community associations made by IOE's Bayswater based post school service (Link) that Interchange became involved in the project.
Over the years, the Buzz has featured several articles about IOE. One, written by author Tim Kroenert (Eureka Street) about an IOE Link participant, won the Community Newspapers Association of Victoria (CNAV) Feature Story Award.  The Buzz also won the 'Design & Layout' Category Award two years running, due to the skills of formatter, IOE's  Bec Gallaher. Sophie Siegel, who also worked at IOE for some time, was the first Editor and worked hard with Bec to get the Buzz up and running.
Scott Peeler, another IOE participant, was a finalist in the Editorial Category for his article on the importance of volunteer assistance and volunteering to his life. Tim Kroenert and Toni Nelson were finalists in the Feature Article Category, writing about Tony & Lisa Clarke, Knoxfield residents and developers of the innovative Backpack Bed. The bed turns into a Swag during the day – a breakthrough for homeless people, turned away from insufficiently funded charities.
It says something about the quality of the Buzz that everything that won an award, or was named as a finalist, was up against 80 other Victorian community newspapers, so "HOORAY" for the Buzz team!
The current Bayswater Buzz, Edition 16, May 2014, featured a full page story on  IOE's recent  National Youth Week event. Staff, participants and volunteers are featured, as well as the awesome Supernaturals, IOE's very own rock n' rollers!
The Buzz has always tried to connect people and to include information on a wide variety of topics for its readers, including:
• Cafes & local businesses
• The new library
• Local personalities
• Upcoming events
• Bayswater's early history
• Local primary & secondary schools
• Award winners
• Sports clubs
• Stories and photos of local/Knox events
At this stage it is unknown if another organisation or local residents, will take on the responsibility of the Buzz. We do hope that it continues to flourish and to serve the Bayswater community for many more years.
by Toni Nelson