IOE Conference- Your Story
October 7, 2016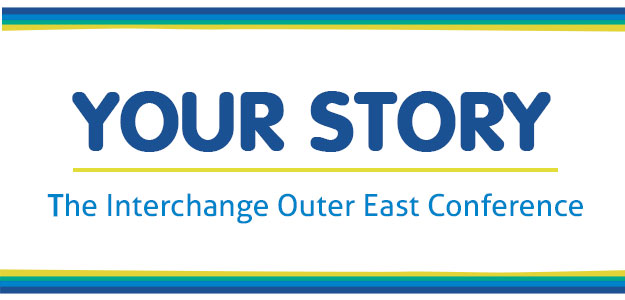 'Your Story' is the not-to-be-missed, one day conference for IOE families, staff and volunteers. We welcome staff from services in the disability, family support and council sectors to use this conference for professional development. Interested members of the wider community are also warmly invited to attend.
Don't miss it, because Your Story matters!   BOOK NOW

When: Wednesday 26th October, 9-5pm
Where: Burrinja Cultural Centre, 351 Glenfern Rd Upwey 3158
This event will:
• ENCOURAGE families with a child or young person with a disability to share and shape their own story
• CONNECT families to build camaraderie and stronger more supportive communities and networks
• INSPIRE families, volunteers and staff …  and all who attend.
Highlights include:
• Inspiring international keynote speaker Kevin Honeycutt  direct from the USA
• 2 panels of families who will share their stories  – 'ordinary people being extraordinary' plus 'celebrations of journeys of life and death'
• Renowned Australian comic, performer and theatre producer Genevieve Morris as our MC
… plus so much more
Check out the Conference Program and Speaker Biographies
Cost is $40pp, with lunch, morning and afternoon tea included. (IOE families and volunteers are free)
Registrations close in 2 weeks. BOOK NOW
All event enquiries to 9758 5522 or email ioe@ioe.org.au