Invitation To All Volunteers
November 6, 2013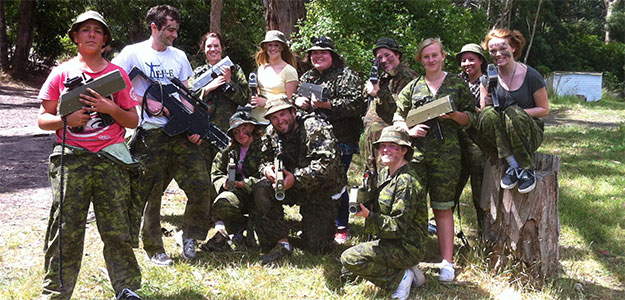 To show how much we appreciate all the great work and the many hours contributed by our volunteers during the past year, IOE will again be hosting an end of year event for volunteers, past and present.
Plus December 5 2013 is International Day of the Volunteer … so that is another reason to celebrate!
Date:    Sunday the 1st of December 2013
Time:    10am – 3pm
Where: Gilwell Park, Gembrook
There will be lots of fun things to do – high ropes and initiative courses (booked for the morning), team building and bonding activities, soccer and other sports. We'll be inviting rec leaders and coordinators along too, so competition may be fierce!
BBQ lunch on the oval at approximately 1pm. Meat, bread and vegie patties supplied – bring anything else you want to add.
Travel there and back with IOE  (meet at IOE at 9am), or make your own way there. Friends and family also welcome.
RSVP with names and numbers asap to volunteers@ioe.org.au or phone Marc or Jess on 9758 5522.
Hurry, places are limited!