Impressive Holiday Program Stats
July 17, 2015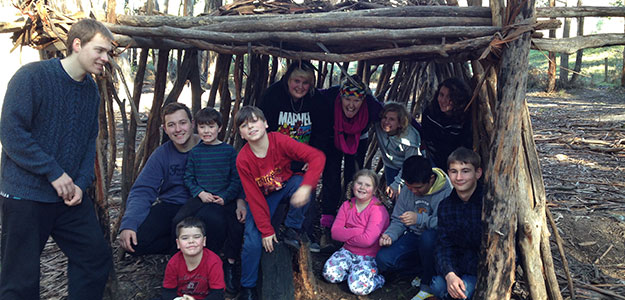 Another school holiday period has come to a close and a new term begun.
During the recent holidays, IOE once again provided hours of fun for children with disabilities and hours of respite for their families.
During the June/July break 75 spots were filled on a program of 6 fun day activities and 2 camps – one at Yellingbo in the Yarra Valley and the other at Beaufort near Ballarat. There was 'something for everyone' with a diverse range of activities from bouncing on giant blow-ups at the popular Inflatable World, watching a movie and visiting the Melbourne Museum, barracking for the Hawks or Pies at the MCG, to relaxing in the soothing, warm waters of the Peninsula Spa.
Samantha Marchesani, school holiday program co-coordinator commented "It is great seeing a camp or day activity return with a mixture of happy but tired kids, young people and staff. It's a joy to see relaxed parents pick up their children or young person and hear about the different things that they got to experience while their kids were away. There is often a hint of sadness as farewells are made between children and volunteers but lots of laughter as stories and in-house jokes are told and experiences related. And there is always the promise of more activities, more friends and more opportunities"
For support, safety and maximum fun, all holiday programs use volunteers on a 1:1 ratio. IOE has a strong team of mainly young recreation volunteers who use their time – and often their own holiday breaks – to support the children of Interchange to participate, engage and have as much fun as possible on the holiday program activities and camps. The volunteer team continues to grow, as does the reputation of IOE's volunteer program, and over the recent holiday program 14 young people experienced volunteering with IOE for the first time!
Holiday programs always produce some impressive statistics and this last program was no exception. 50 volunteers filled the 75 positions available and contributed a massive 1937.5 hours of volunteering, which, when stated in terms of cost of support equates to a total of $48,500.00.
This huge volunteer contribution enables a substantial cost saving which allows IOE to provide, and families to receive, affordable holiday activities (and respite). So … Thank You Volunteers!
For more information about volunteering with IOE recreation programs please contact Jess or Marce on 9758 5522 or volunteers@ioe.org.au