FAQs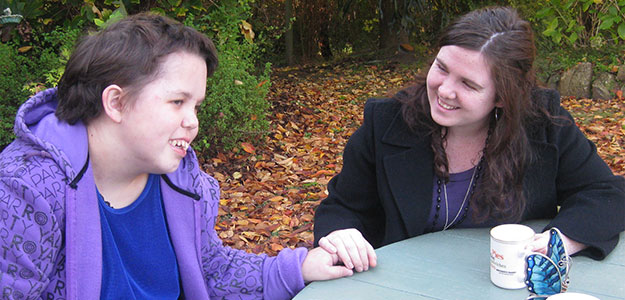 Frequently Asked Questions
Do I need to have any experience with children?
No. You just need to enjoy spending time with children. Having a positive attitude to life, a good sense of fun, patience and tolerance and acceptance of people for who they are, are much more important than experience.
I don't know anything about disability, can I still host?
Certainly. We make sure you have as much information about the child and their care as possible. The child's family is always the best source of information and staff are always available to help with any queries.We will also provide any training that you may need.
Who can be a host?
Just about anyone who is 18 years old or over. Hosts come from all different lifestyles and cultural and religious backgrounds. A positive and caring attitude to children, life and disability and an ability to make a commitment are the most important attributes. Of course you must have police clearances and reference checks before you can host.
How do we entertain our host child?
The idea of the program is that the host child/ young person fits in with whatever you usually do. Whenever possible we try to match people who share a common interest. Meeting new friends and having different experiences are often entertainment enough. Of course you can take your hosted person on special outings but remember the building of the relationship is more important than where you go.
I'm young and single. Would a parent trust me to look after their child?
Looking after someone's child is a big responsibility, as is letting your child go to someone else. An important part of a match is the building of trust between all parties. Just because you are young doesn't mean you're not responsible, caring and trustworthy. Young people can bring a fresh new approach to a hosting relationship. Its attitude that is important.
I'm retired. Do you think I am too old?
Older citizens can make excellent hosts. Obviously you need to be in good health and be matched to a child who suits your lifestyle and energy levels! You can share a lifetime of experiences with your host child … and children keep you young at heart.
What happens in an emergency situation?
You are provided with all emergency contact numbers and an emergency procedure to follow. Interchange staff can always be contacted via our emergency mobile number.
Do I have to make any commitment?
Yes. We ask that you consider committing to at least one year from the time your match begins, as it may take quite some time for everyone to feel comfortable and for the match relationships to develop. Of course circumstances may arise where this is not possible.
If you have any further questions about hosting please email our Host Coordinator Karen Munzel on karen.munzel@ioe.org.au