Volunteer Host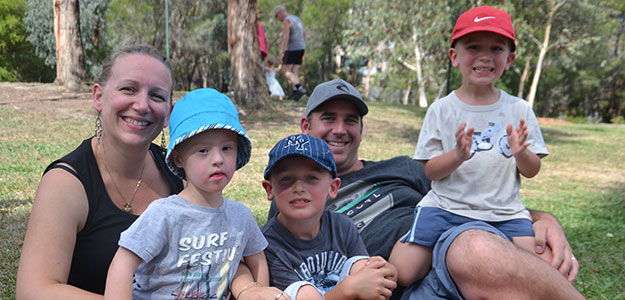 Hosting – Its volunteering with a difference which makes a difference.
If you live in Melbourne's outer east and want to make a positive difference to the lives of others in your community, you might like to consider becoming A Volunteer Host with Interchange
There is a wide range of hosting options, from sharing a full weekend to sharing a few hours with a child or teenager with a disability. We now even have a hosting program where 'littlies'  can take part – a sort of mini host program. There are many different hosting roles- as an additional and very important second family to a child, a supportive friend or mentor, or as a buddy who shares a common interest.
Whatever your hosting contribution you know you will be making a positive difference to the lives of everyone involved, especially your own.
Hosting – Something For Everyone
For Children it's different experiences, new social contacts, involvement in a wider community and a break from home.
For Families it's a rest from the carer role, time to unwind and enjoy those things in life that are difficult to do when their child is home, quality time with siblings and partners, a chance to 'recharge the batteries'.
For Hosts – it's a new family member, new experiences, an appreciation of their own family life, positive feelings from overcoming doubts and challenges and from knowing they are 'making a difference'. Hosting is just one way of putting something back into your local community.
For Community – it's greater awareness, tolerance, understanding and acceptance of differences in people. An inclusive community is a healthier and happier community … a community where all members are valued.
Take the next step!  No obligation.
Apply Now