FAQs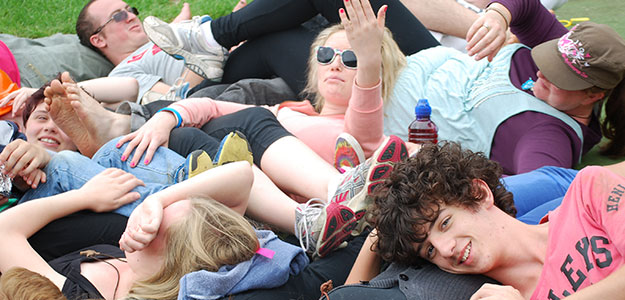 So, the idea of coming along to volunteer on our recreation programs appeals to you but, before you take the next step, you'd like the answers to a few questions you have.These are a few of the questions we are frequently asked by potential volunteers:
I don't know anything about children or disability. Can I still volunteer?
Yes. You will be surprised how quickly, and what, you will learn about different ways of communicating and interacting. Your main job is to assist the children to have as much fun as possible and that is not hard.
If I sign up do I have to volunteer every week?
No, it's completely up to you to choose the dates and activities that suit you.
How do I find out about the camp and activity dates?
Check out your emails, VNews, IOE Newsletters and website Members area and calendar for details.
How do I find out what will be happening and who I will be assisting on camps?
Camp and activity details will be sent to you via SMS or email or you will receive a phone call,  prior to the camp or activity date. For School Holiday camps we hold pre camp meetings at Interchange, to discuss camp details.
Will volunteering cost me anything?
No. All activity costs, camp accommodation, meals etc are paid for by Interchange. You will need to bring your own lunch if you are going on a day activity.
What do I do if I am sick and cannot make it?
Just give us as much notice as possible so we can find a replacement. Phone Interchange during office hours on 9758 5522 or call the after hours emergency number 0439 883 667.
Do I have to do personal care? I'm not sure how I will cope.
Don't worry. You won't be asked to do anything you are not comfortable with. Staff and other volunteers are always there to help out.
What if I have a problem working with a particular person or disability?
Speak to the staff running the activity. They are very approachable and will be happy to sort out problems or if necessary make changes.
Can I bring a friend along on activities?
Yes, but they must have been interviewed and signed up before the activity. That's one way our volunteer numbers keep growing. Volunteers want to share their fantastic experiences with friends.
Do I have to attend any training or orientation prior to volunteering
Yes. We have now introduced a policy that all rec volunteers must attend an orientation session. This follows feedback from volunteers on the importance of attending orientation and its value to their volunteering role.
What do I do if a want more information?
Click the website 'Apply Now' button and fill in your details or call our Volunteer Coordinators, Rebecca Fletcher or Marcelo Calderon on 03 9758 5522 or email volunteers@ioe.org.au