Corporate Volunteers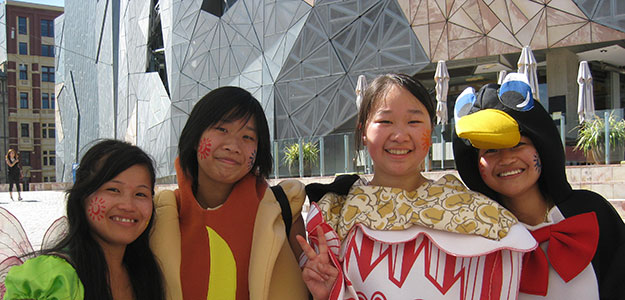 Corporate volunteering is a great way for companies to get involved with their local community and to try something different. Why not Corporate Volunteer with Us!
Interchange Outer East is able to offer organisations a variety of volunteer options for employees.
– Volunteering on day activities or camps with children and young people with disabilities.
– Fundraise on our behalf for valuable programs and equipment.
– Let us know what you are good at and we will try and match your skills to a suitable volunteer position.
View Corporate Volunteering Options
What's In It for you … ?
Recruiting edge: Many companies find that a volunteer program can be an important employee recruitment and retention tool.
Commitment: Volunteering can increase commitment to the community.
Teamwork: Group volunteer activities encourage team spirit.
Leadership: Volunteer opportunities encourage employees to take the lead.
New skills: Volunteering challenges employees to learn new skills that may help them in their careers.
Corporate social responsibility: Volunteering demonstrates corporate social responsibility.
Community connections: Volunteering encourages connections with the community.
What's In It For Us … ?
Awareness: Connecting with a large company increases awareness for a community organisation.
Education: We are able to educate people in the community about disability and our purpose.
Volunteers: If the corporate volunteer enjoys the experience they may continue to volunteer in their own time and support Interchange Outer East.
Transfer of skills: We are able to learn new skills from corporate volunteers.
Interchange Outer East will work with your organisation to make the most out of the volunteer experience. Just give us a call on (03) 9758 5522 or email rebecca.gallaher@ioe.org.au for more information.