Information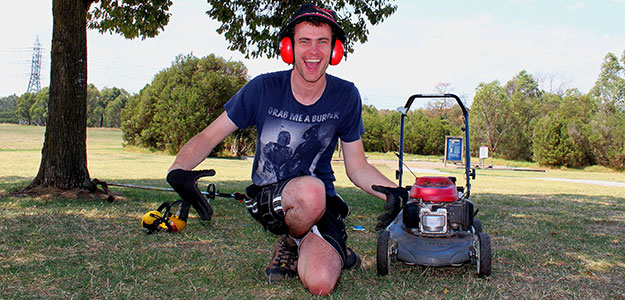 There are many ways you can support Interchange Outer East – by volunteering, donating finances, goods and services or by supporting or sponsoring  our participants, programs and projects.
Interchange Outer East is very interested in developing mutually beneficial relationships with sponsors. We are happy to help your business help us, so if you are would like to find out more, please give Katie Jacobson, IOE's Fundraising Officer a call on (03) 9758 5522 or email her at katie.jocobson@ioe.org.au.
Some ways you can support Interchange Outer East

    Providing sponsorships (programs, camps, activities etc)
    Donating prizes for fundraisers
    Fundraising for the organisation / specific  IOE programs
    Hosting a disco for youth
    Running family days (mini olympics, picnics etc)
    Providing work experience options for young adults accessing IOE's Adult Services
    Supply of equipment for use by Enterprises' gardening service
    Provision of vehicles
    Providing Professional Development for staff
    Sponsoring social days / excursions- could be a once off or a series of events
    Participation in, or sponsorship of, IOE's Family Support Programs
    Donation of  IT support
    Helping with an event or special project
Or
You may wish to use IOE Enterprises'  gardening service which offers a range of services such as lawn mowing, general garden maintenance, rubbish removal etc.  . Contact  0458 041 916 or email  enterpriseswork@ioe.org.au for quotes or more information.