Fun and Fitness In April
February 17, 2016

Get fit and have fun by joining in these family friendly events this April.

1. Tri Maroondah  on Sunday 3 April, at the Town Park Croydon. Early start at 8am! A family friendly triathalon event. No timing or places involved.

– You can choose to do do 1 section or all 3 –  it's up to you!
– Swim: Kickboards, flippers, and floaties can be used for the swim leg (150m for individuals, 100m for families)
– Bike: If you can't bring your own bike, you can use a stationery bike (exercise bike) for the bike leg (4.8km for individuals, 2.4 for families)
– Run: or walk or wheel (1.6km for individuals, 1.2km for families)

Everyone gets a 'Finisher' medal plus a showbag just for taking part.This is a small scale event with an annual average of just 100 – 150 participants, mainly families. Max numbers are 200.
Register with us and get the Special IOE Rate: $20 per person, or $40 per family.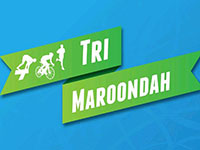 2. TheColorRun Night on Saturday 16 April at Flemington Racecourse. 6.30pm start. Walk or run through Melbourne's first-ever glow-in-the-dark, night time version of the "Happiest 5km on the planet"!
Price includes:
• All insurances
• The Color Run Night Official T-Shirt & head lamp
• The Color Run Night Temporary tattoos and wristband
• Finisher's medal, and 2 packets of glow colour powder at the Finish Line
• Entry into Festival and dance party at the Finish Line
Register with us and get the Special IOE Rate: $52.50 per adult, and $50.50 per child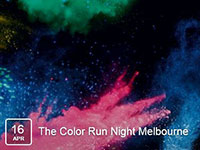 Please note:
• We are advertising these events as participation opportunities for our families and friends, not as fundraising events. However, if you would like to turn your taking part into an opportunity to fundraise for IOE , we would certainly appreciate it and will be supported to do so.  Many of the people who took part in the last ColorRun, through being sponsored, raised funds for IOE !
• For both events registration and full payments must be received by IOE no later than 9am Tuesday, 1st March. After that date if you have not made your booking and payment with IOE, you have to pay full public rate to play – no exceptions.
• To book a spot for either event please email Katie Jacobson katie.jacobson@ioe.org.au or call (03) 9758 5522