Fresh offer for IOE supporters!
January 20, 2015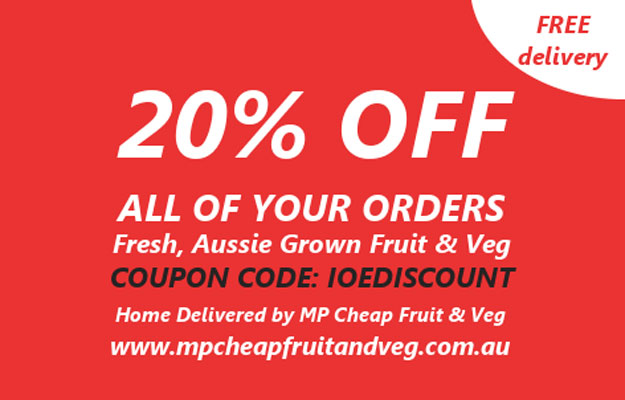 Interchange Outer East has teamed up with locally 'grown', family business MP Cheap Fruit & Veg to bring a special offer to all IOE supporters!
Enter the code IOEDISCOUNT when creating your account and receive an ongoing discount of 20% off ALL fruit and veg orders!
MP Cheap Fruit & Veg will deliver fresh produce to your door throughout Melbourne and suburbs! Their seasonal fruit & veg boxes come in couples, singles & family size and contain a variety of seasonal, Aussie grown fruit & vegetables.
While this offer applies only to fruit and vegetables, after you've fallen in love with the service and fresh fruit and veg delivered to your door, why not check out all the other fresh produce on offer!
To sign up and start ordering, head to www.mpcheapfruitandveg.com.au – and don't forget the coupon code IOEDISCOUNT!