Fred's Mother's Day Tribute
May 7, 2015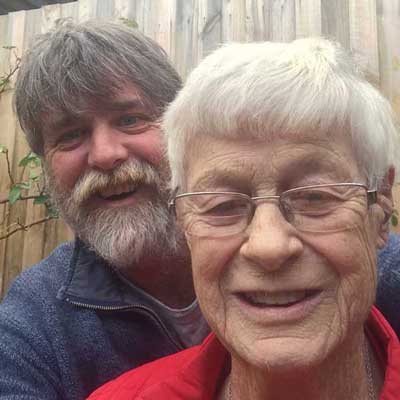 MY MUM
Possibly the most exasperating person I have ever had the privilege of knowing. And I wouldn't change a thing (well possibly a few …). My mother is a stubborn, independent woman whom I love dearly and who is largely responsible for the person I am – yes it's all her fault!
Mum was a teacher for most of her career and working was something she had to do from day one. For the first couple of years in England after my arrival, it was just me and mum. When I was 2 mum decided to pack up and move to a new country to marry the man who became my Dad. They had dated in Hong Kong, where mum was teaching and Dad was in the Army. After hearing that mum was by herself, he wrote to her and asked her (and me I presume – hell of a shock otherwise) to come to Australia and build a new life. For someone who was well travelled and independent, mum settled down and has lived and worked in the Bayswater – Boronia area since 1965.
My mother is a caring, selfless, compassionate, animal doting, fiercely competitive (don't play Monopoly with her!) person who has been a great mum and grandmother. A world war, an evacuee during the Blitz, tramping around Europe, cold war realities in Asia, bit of nursing, a teacher, a wife, mother, grandmother, bridge player, parent to many dogs and cats … my mum has done a bit of everything. In June I have the joy (mostly) of accompanying mum to England to celebrate her brother's 90th birthday.
As my family never celebrate mothers/fathers day – to my mum I'll just say Thank you.
By Fred Brumhead