Family Camp Success
March 26, 2013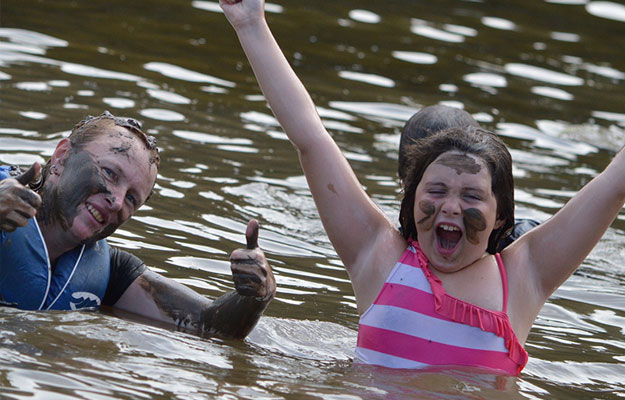 Interchange Family Camp 2013, held over the March long weekend was again a huge success.
Family Camp is one event on the Interchange Outer East calendar that continues to be the highlight of the year for many Interchange families.
The Interchange Outer East Family Camp has been a part of the organisation for over 20 years. Its devotee list grows with each passing year as new families become converts to this tradition. In 2012 it was decided to hold two Family Camps to cater for the increasing number of families (many new to the program) who want to take part in the Family Camp experience. Interchange hopes to be able to continue this practice into the future, offering as many families as possible the chance to enjoy a fun and sociable weekend in the environment of acceptance that has become the core of these camps.
Interchange Outer East continues to receive exceptionally positive feedback from families and also from the volunteers who provide support and assistance with children over the weekend.
Interchange Children and Family Services Team Leader, Kimberley Hannett has taken on the task of organising Family Camp for the past few years and her following comments sum up the feeling that surrounds this Interchange 'institution'.
"I believe a family is not defined by the number of heads counted at the dinner table, nor by a group consisting of mum, dad and children living in one household but by the rituals you help family members create, by the memories you share, by the commitment of time, by the love, caring and understanding you show to one another and by the hopes for the future you have as individuals and as a family unit.
Every year I look forward to Coonawarra family camp, it is the one camp of the year that for me is an absolute highlight. Over the years it has provided me with many lasting memories, of watching children play together and form friendship, families relaxing and chatting over a glass of wine, mud fights in the lake, screams of joy and terror as people take on the giant swing or flying fox and the non judgemental support offered by others. For me these are memories and rituals that I will have for a lifetime. Although I don't bring my own family on camp I have learnt that families come in all different shapes, sizes and forms and the Interchange family is a very important family that I have grown to love.
I would like to thank all of the Mum's, Dad's, brothers, sisters, grandparents, host families, close family friends, all the staff and volunteers for such an amazing family camp.  I hope that for each and every one of you family camp 2013 provided you with many lifelong memories and good times as it has provided me.  I can't wait to do it again next year."
Despite the positive impact  experienced by all who attend, Family Camps do not have any ongoing Government funding and Interchange Outer East is constantly having to seek other sources of funding to run these important events.  Interchange welcomes enquiries from any businesses, individuals or organisations who are interested in supporting the Family Camp program.
by Sandra Leehy