Bethany's Story
August 14, 2015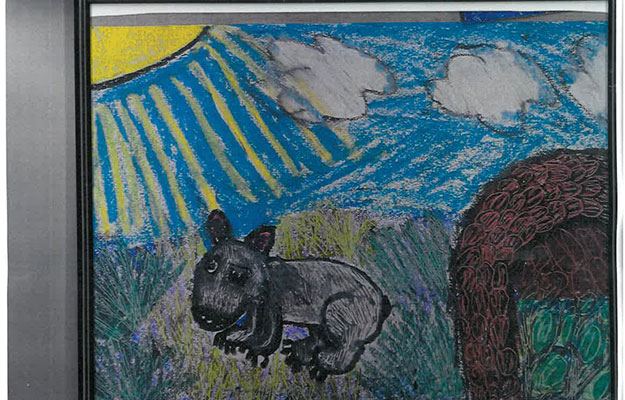 I came to Interchange in 2014.
Before Interchange I stayed at home.
When I started coming to Interchange I was a little bit nervous.
After being at Interchange for a while, I got to know people.
Once I made new friends I was happy.
The first year I think I was a bit immature and this year I am more of a leader.
I am a bit more grown up and feel calmer.
Now I come to Interchange 4 days a week instead of 3 like last year.
Last year I did Basketball on Thursdays. Matt J. did basketball with me.
On Tuesdays I did animals on the move with Baz in Gembrook.
On Fridays last year I did gymnastics a couple of times in Lilydale.
This year I am doing Art on Mondays. It's good.
Tuesdays I do volunteering at the horse farm in Wesburn.
I still do Basketball on Thursday and then doing different activities.
On Fridays, I do Lunch at Mine and we go to peoples houses.
They cook lunch for us and clean up. We do a review after.
I really love Art.
I love Basketball too.
I don't mind cooking.
I went to Mornington Penninsula.
I've been to Ballarat.
I'm looking forward to the end of year camp.
I helped to interview new staff.
I've got plans for the future.
I want to be a reptile handler.
I want to get my passport.
I want to travel.
I want my own house.
I want to be more independent.
I want a zoo keeper boyfriend.
I want to own pets of my own to look after.
I want a pet snake.
Here is a wombat artwork I did: (pic above).
by Bethany