Belly Dancing in Bayswater
June 20, 2013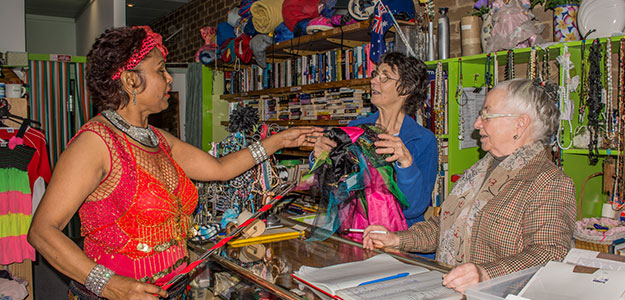 At Balance Link in Bayswater, we have adopted a rather unorthodox yet effective way to meet new people in our community.
We've proved that getting involved in the local community and talking to strangers is in fact a good idea!
In a uniquely LINK approach, we have recently been engaging with the Bayswater community through a rather artistic channel  – that of photography. Reuben Artmann, a young photographer  offered his  skills to help teach the participants at Link to learn more about art and photography.
By chance while out and about taking photos in and around Bayswater, the photography group met a passionate belly dancer called Christine. We got talking and … LINK now has a new, fun and entertaining program. 'Belly Dancing Wednesday Afternoons', as it has been coined.
With the combination of an enthusiastic team at LINK and talented individual, including the ladies from the op-shop next door who drop in to have a look and who are also graciously providing themed costumes and a good spirit, this chance meeting has given both participants (and staff) an exciting and active new program.  And there is lots of laughter plus a good time for everyone involved!
Anita Robbins