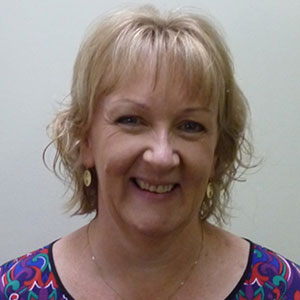 Manager Finance and Administration
Julie Settle
Starting work as the payroll officer in 2004, Julie has witnessed IOE's huge organisational growth and now manages the ever increasing financial and administration side of the agency.
Coming with an extensive work history in technical and trade industry administration and academic qualifications in management, she was drawn to the not-for-profit sector where she could work part-time and utilise her skills. With her children becoming more independent she was then able to take on the challenge of her current role.
Julie appreciates having a role that offers variety, job-satisfaction and the odd challenge on a daily basis. She says 'there is something different happening every day around the office at IOE and I cannot imagine working anywhere else.'
Away from IOE Julie enjoys heading bush with her husband in their off road caravan, or going for a bit of a 'fang' together on his bike.